Shirley Helen Swieter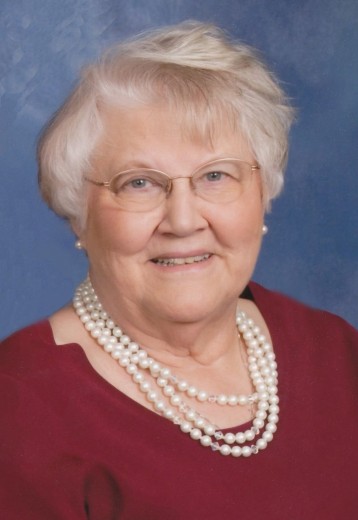 Shirley Helen Swieter passed away April 27, 2022, at the Hampton Rehabilitation Center in Hampton, IA. She was born June 20, 1935, in Coulter, Iowa to Richard and Gladys (Rodemeyer) Thielen.  Shirley attended Franklin Consolidated School and was united in marriage to Robert Swieter on March 9, 1952, in Latimer, Iowa. 
                Shirley worked at the Hampton Hospital for many years until moving to Clarion, Iowa in 1979.  In Clarion she worked as activities director at the Clarion Care Center until her retirement.  Shirley was a faithful follower of Jesus Christ and a member of the First Lutheran Church in Clarion, where she enjoyed taking part in the women's sewing group.   Shirley loved sewing, gardening, baking, watching the Iowa Hawkeyes and spending time with her children, grandchildren, brothers, sisters, nieces and nephews. 
                Shirley is survived by her husband of 70 years, Robert Swieter of Hampton, IA, a sister, Irene (Dick) Shear of Batesville, AR, her sons, Doug (Jean) Swieter of Mason City, IA, and Joel (Chris) Swieter of Gold Canyon, AZ, daughter Brenda (Todd) Heilskov of West Des Moines,  grandchildren Chrystal Neubauer, Erin Neubauer, Stephanie Swieter, Stacey (Michael) Frazer, Keegan Swieter (Amber), Hannah Driscoll, Madison (Joe Petersen) Heilskov,  Morgan Degner, 9 great grandchildren, and many nieces and nephews, all whom Shirley loved.  She was preceded in death by her parents, Richard and Gladys Thielen, brothers LaVerne Thielen, Dick Thielen, Bill Thielen, Curly Thielen, Gayhart Thielen and sisters Marge Thielen, Betty Gausman, and Sandy Kracht. 
                Shirley had an enduring faith, a love for life, a generous heart and a kind soul.  Her "go get em" attitude knew no bounds.  Her quick smile, infectious laugh, wonderful sense of humor and chocolate brownies will be greatly missed. 
                Visitation will be from 9:30-10:30 AM on Friday, May 6th at the First Lutheran Church in Clarion.  Funeral services will follow the visitation at 10:30 AM at the First Lutheran Church with Pastor Grant Woodley officiating.  Following a church luncheon, burial will take place at the Hampton Cemetery in Hampton.
                Memorial contributions may be made to the First Lutheran Church Food Pantry or First Lutheran Church Sewing Group in Clarion.
               Counsell Woodley Funeral Home of Hampton is caring for Shirley and her family.
               641-456-3232
Category:
Mid-America Publishing
This newspaper is part of the Mid-America Publishing Family. Please visit www.midampublishing.com for more information.