Ruth Jane Muller, 86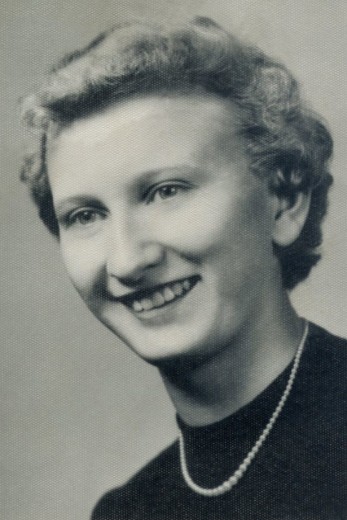 Ruth Jane Muller, age 86, of Hampton, IA, passed away in the early morning hours of Saturday, April 29, 2023. Born in Grundy Center, IA, the youngest of four children to Henry and Anna Luiken, Ruth spent her young life growing up on the farm. She attended country school through the fifth grade and graduated from Grundy Center High school. After high school, she moved away to college and took a teaching certificate from Central College in Pella, IA, and later pursued additional education at the University of Iowa. It was while teaching the first grade in Ackley, IA, that she met her husband of nearly 63 years, LaVern Muller.
After a brief stint in Tipton, IA, where she also taught the first grade, and where their oldest, Brad, was born, LaVern and Ruth settled in Hampton, IA, in June of 1965. It is where their daughter Beth was born, along with their youngest son, Chris. Hampton quickly became home to them. Ruth was able to remain in that same first home they purchased in Hampton until near the very end.
Ruth was active in her church, Mother's Clubs, coffee groups, and assisted with the care of her own parents, all the while she was busy helping LaVern in the basement of their home do taxes and bookwork for farmers through the Iowa Farm Business Association. On top of all this, she logged hundreds of hours faithfully attending her kids' many and varied sporting events.
Ruth's life's foundation was her family, followed by her large circle of friends and the First Congregational Church. She also maintained a soft spot in her heart for animals, and fondness for a hand or two of rummy, drives in the country with LaVern, and dessert – her favorite food group. Ruth was also known to possess a sly sense of humor. Her gentle, kind spirit touched all around her. She will be missed dearly.
Ruth is survived by husband, LaVern, son Brad Muller (Nan Langevin) of St. Paul, MN, daughter Beth White (Eric) of Ankeny, IA, and their children Carter and Leah, and son Chris Muller, of St. Paul, MN. She is also survived by an older brother, Jerry Luiken, of Grundy Center, IA.
Memorial services will be held at 11:00 a.m., Friday, May 19, 2023, at First Congregational United Church of Christ in Hampton, with visitation held an hour prior to the service at the church. A lunch will follow services. Burial will be at a later date. Counsell Woodley Funeral Home and Cremation Services of Hampton is caring for Ruth and her family.
Memorials preferred to First Congregational United Church of Christ of Hampton, or a cancer or dementia organization of choice.
Category:
Mid-America Publishing
This newspaper is part of the Mid-America Publishing Family. Please visit www.midampublishing.com for more information.