Ronald Sailer, 73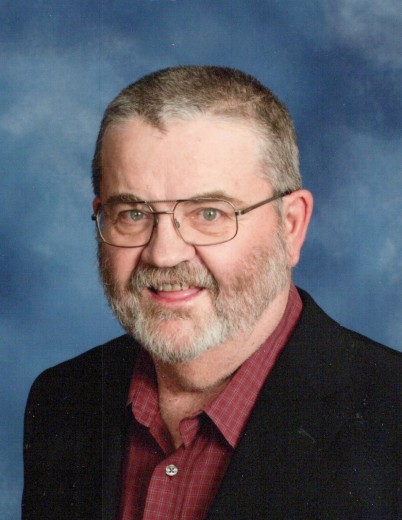 Ronald Sailer, 73, of Ackley, passed away on Thursday January 13th at his home under hospice care of Progressive Supranuclear Palsy (PSP.) . Visitation will be 2-4 p.m. on Sunday January 16, 2022 at the St. John's United Church of Christ in Ackley. A private service will be held with burial in Oakwood Cemetery. The service will be on St. John's Facebook page. Funeral arrangements are under the guidance of the Sietsema Funeral Home in Ackley.
  Ron was born April 14, 1948 to Ernest and Esther (Plagge) Sailer. He graduated from Ackley-Geneva Community Schools in 1966 and Ellsworth Community College in 1968. 
After earning his AA degree, he wed high school sweetheart Marcia Reysack.  The two returned to the family farm near Faulkner, and Ron farmed until his retirement in 2009.
Ron never met a stranger and could carry on a conversation with anyone. He enjoyed traveling and particularly loved Branson and going on cruises. His favorite destination was Alaska. While traveling, Ron would wear his "Iowa Hawkeyes" cap because it was a good conversation starter.
A vacation was not required for Ron to socialize. Through the years, he enjoyed morning coffee and conversation at either the Geneva restaurant, the local elevator or Eichmeier Motors. Once he brought a large tin of cookies to the elevator to share. Ron was so proud when others began filling the tin with cookies, and a tradition was started.
In his younger years, Ron pitched on various local fast-pitch softball teams. He was the co-coach of the first Geneva Dodgers girls' Little League softball team. Many memories were built driving the girls around the county to games in the family van.
Ron loved the outdoors and especially enjoyed hunting and fishing. He also golfed, and loved that his backyard in town faced the Ackley Golf Course allowing him to chat with golfers as they went by.
Ron had a strong faith and was a life-long member of St. John's UCC where he sang in the Men's Choir, and served on various committees and in leadership roles including Church Council President. He was also a member of the Farmer's Co-op Elevator Board for eight years.
Ron cherished his family and friends and held a special place in his heart for his high school classmates. 
  Ron is survived by his wife; daughters Tricia (Jeff) Christiansen of Hampton, Carrie Starr of Solon; son, Christopher (Valerie) Sailer of Ackley; and six grandchildren, Bekah Christiansen, Meg Christiansen, Cael Starr, Jenna Starr, August Sailer, and Aubrey Sailer.
  Ron was preceded in death by his parents and his brother, Don.
Category:
Mid-America Publishing
This newspaper is part of the Mid-America Publishing Family. Please visit www.midampublishing.com for more information.