Richard Bodecker, 68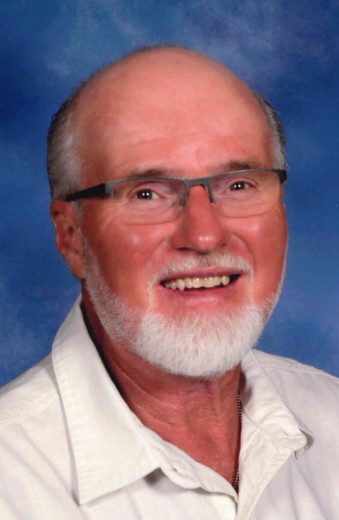 Richard Ray Bodecker lost his battle with ALS on Sunday, September 12, 2021, at the age of 68. Richard passed away at his home in Alexander, IA, surrounded by his loved ones. 
Richard Ray Bodecker was born on March 28, 1953, in Hampton, Iowa, to John and Johanna (Uhlenhopp) Bodecker. Richard married Vickie Parades in December of 1970. Together they had one daughter and divorced in 1988. Richard then married his forever love, Martha Perry, on April 27, 1991. They were united in marriage in the Little Brown Church in Nashua, IA. 
Richard spent many years working for Morts Inc. in Latimer, IA for Seth Morton. After Seth's passing, he then worked for Seth's daughter, Crystal Morton. Through his time working at Morts Inc., he built lifelong friendships with Seth and Crystal that he greatly cherished. Richard was a jack of all trades, spending most of his life as a certified mechanic and welder. In his free time, he loved attending auctions with his brother Leroy, restoring old tractors, and working in his shop furnished with an abundance of snap-on tools. Richard also loved farming and bailing hay, especially when accompanied by his grandson Keegan. One of Richard's greatest joys in life was his family and he enjoyed spending time surrounded by them.  
Richard and Martha were members of St. Paul's Lutheran Church in Hampton, IA. Richard always looked forward to attending church on Sundays with Martha. After church, their favorite Sunday tradition was to grab lunch and head to Clear Lake, where they would sit near the water and enjoy each other's company. Together, Richard and Martha also shared a great passion for horses, owning many throughout their marriage. One of their favorite past times was camping and trail riding with their beloved horses. 
Memories of Richard will be carried on by his daughter Karrie Ann of Urbandale, brothers Leroy (Lora) Bodecker of Hampton and John (Kathie) Bodecker of Austinville, sisters Mary (Elroy) Diekman of Parkersburg and Dorthy (Larry) Van Allan of Aplington, grandchildren Keegan (Erica, Gatlin) Abbott of Bondurant, Keyara (Stefan, Aspen, Everli) Adams of Ankeny and Morgan (Luke, Maddyn, Ledger) Gallagher and many nieces and nephews. Richard is also survived by his better half of 30 years, Martha, and their three horses Skippy, Jake, and Patches.  
He was preceded in death by his parents and sisters Betty and Annie Bodecker.
Visitation will be from 5-7 p.m. on Thursday, September 16, at the Sietsema-Atkinson Funeral Home in Hampton. Funeral services will be 10 a.m. on Friday, September 17, at the St. Paul's Lutheran Church in Hampton, with burial in the Hampton Cemetery.
Category:
Mid-America Publishing
This newspaper is part of the Mid-America Publishing Family. Please visit www.midampublishing.com for more information.