Richard "Dick" Lee Badger, 86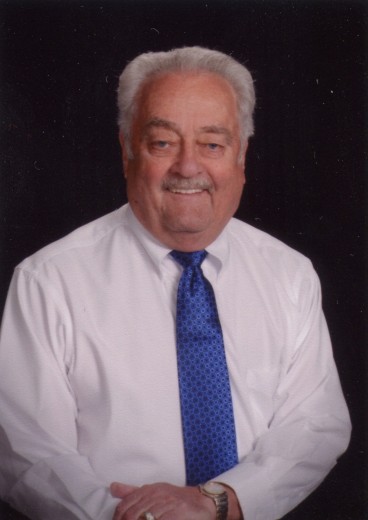 Richard "Dick" Lee Badger, age 86 years, of Jefferson City, Mo., passed away Monday, November 15, 2021 at home surrounded by family. 
He was born on September 10, 1935 in Grinnell, Ia., the son of Robert William and Helen Pauline (Hotchkin) Badger. He was married on January 15, 1954 in Grinnell, Ia. to Arlene Trotter, she survives at the home. 
Dick grew up in Grinnell, Ia. and graduated from Grinnell High School in 1953. Dick was a hard worker and had unmatched work ethic. He proudly served in the air national guard for six years while simultaneously starting his working career. He held various jobs before he accepted a position with the Maytag Company in Newton, Ia. He was transferred to Hampton, Ia. where he became the Plant Manager. He retired as the Director of Operations in Jefferson City, Mo. after 40 years of service. 
He was a member of the Jefferson City Elks Lodge #513, Hampton Jaycees and Knight of Columbus.  
Dick was a man of strong faith and a dedicated member of the Cathedral of Saint Joseph in Jefferson City. He enjoyed being outdoors, whether that was fishing and hunting with friends or spending time on the golf course. He was a card shark and loved to play with family and friends. Dick was disciplined and goal-oriented while being loving and generous. He was a perfect balance of toughness and kindness which made him an easy man to like. He cherished the many memories he made with his children and grandchildren, who were his greatest pride.
Survivors include: his loving wife of 67 years, Arlene Badger; his three sons, John Badger (Peggy) of Adel, Ia., Jamie Badger (Barb) of Polk City, Ia. and David Badger (Tori) of Zimmerman, Mn.; his four daughters, Vicki Heeren (Dean) of Hampton, Ia., Lori Koenen of Jefferson City, Mo., Amy Gallaher (Jamie) of Wardsville, Mo. and Angie Pemberton (Richard) of Wardsville, Mo.; 18 grandchildren; and 11 great-grandchildren. 
He was preceded in death by his parents; two brothers, Ben Badger and Bill Badger; and one grandson, Kyle Badger. 
Visitation will be at the Cathedral of St. Joseph from 11:00 a.m. until 12:00 p.m. Friday, November 19, 2021.
Mass of Christian Burial will follow at 12:00 p.m. Friday. Committal service and entombment will be held in the Mausoleum of Resurrection Cemetery.
In lieu of flowers, memorial contributions are suggested to the Cathedral of St. Joseph or Mid-Missouri Hospice. 
Funeral arrangements are under the direction of Freeman Mortuary. A recording of the Mass is available to be viewed on Dick's memorial page on the funeral home website.
Category:
Mid-America Publishing
This newspaper is part of the Mid-America Publishing Family. Please visit www.midampublishing.com for more information.