Joe Allen Pitsor, 88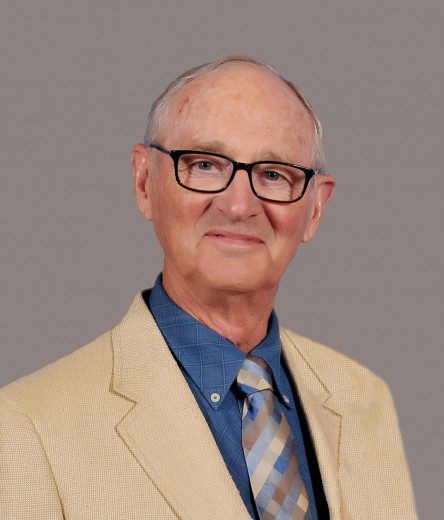 Joe Allen Pitsor, 88, passed away on January 16, 2022, at the Rehabilitation Center in Hampton.  
Joe was born March 17, 1933, in Iowa City and was the son of George and Veta (Allen) Pitsor of Chapin, Iowa.  He attended school in Chapin and then Hampton where he graduated from high school in 1951.   He was an All-Conference football player, a wrestler, and active in Future Farmers of America (FFA).   He attended Iowa State University and studied farm business for two years before enlisting in the U.S. Army.  A Korean War veteran, he served overseas in Okinawa, Japan for two years and was honorably discharged in December 1955.   In the army, he was a heavy machine operator and built airstrips for use by the U.S. Air Force.  
Joe married Shirley Ann Rowe of Hampton on January 14, 1956, at the First Congregational Church of Hampton.  They made their home on a farm north of Hampton.  In 1967, they moved to Ames where Joe received his Bachelors of Science degree in Agricultural Business from Iowa State University in 1968.   They then moved to Ft. Dodge where Joe joined a farm management company as a farm manager.  In 1970, they returned to Hampton where they founded the Pitsor Farm Management and Real Estate Company.  During his career, Joe managed farms and sold farm and residential real estate for 30-plus years.  
Joe's passion of farming and enjoying the outdoors was perhaps best evidenced by his life-long stewardship of the family farm and the adjoining sand pits where significant family time was spent fishing and enjoying the surrounding flora and fauna.  He was keen on learning and applying best land conservation and corn and soybean farming practices and on the importance of setting aside land for supporting native prairie plants.  In 2017, he and Shirley received the Iowa Farm Environmental Leader Award presented by Governor Kim Reynolds at the Iowa State Fair.
As a loving parent and grandparent, he was active with and supportive of his children's and grandchildren's growth, education and varied activities.         
Joe was active in community affairs.  He was elected and served on the Board of Education for the Hampton Community School District, served on the Board of Trustees for the Hampton Public Library, and was a longtime board member of Hampton's Center One Foundation.   He was a member of the Franklin County Historical Society with a particular focus on the farm equipment and machinery collection.  He was a volunteer and member in numerous local and state organizations including the Kiwanis, Harriman-Nielsen Historic Farm, Iowa Barn Foundation,American Field Service (AFS-USA) international student exchange program, and a member of the Hampton United Methodist Church.
Joe was a dedicated Iowa State Cyclone fan and supporter. He was active in family genealogy research and traveled to various states and localities searching databases and visiting courthouses and libraries.  He also served as a resource to others in their family research.   
Joe is survived by his son Kyle Pitsor of Marshall, Virginia; daughter Tana (Bob) Meadows of Ft. Collins, Colorado; daughter Elizabeth Pitsor-Halcrow of Winnipeg, Canada; daughter-in-law Kathy McNamara (Deon) Pitsor of Johnston, Iowa; and grandchildren Joseph Pitsor of Chicago, Illinois, Jack Pitsor of Denver, Colorado, and Andrew Meadows of Ft. Collins, Colorado; and half-siblings Barbara Bianchin of Paderno Del Grappa, Italy, Jane Holder of Marshalltown, Iowa, Jean Boyle of Conrad, Iowa, Diane Playle of Des Moines, Iowa, and Judy Wallace of Watervliet, New York.  
He was preceded in death by his parents, his wife Shirley, his son Deon, and his sister Mary Edmond. 
In lieu of flowers, memorials may be directed to Franklin County Historical Society, 1008 Central Ave W, Hampton, Iowa 50441 or Hampton Public Library, 4 Federal South, Hampton, Iowa 50441.
Visitation will be held from 2:00 p.m. until 4:00 p.m., Saturday, January 22, 2022, at the Counsell Woodley Funeral Home in Hampton.   A private funeral service will be held at a later date and burial will take place at the Hampton cemetery.  
Category:
Mid-America Publishing
This newspaper is part of the Mid-America Publishing Family. Please visit www.midampublishing.com for more information.