HD Pre-Play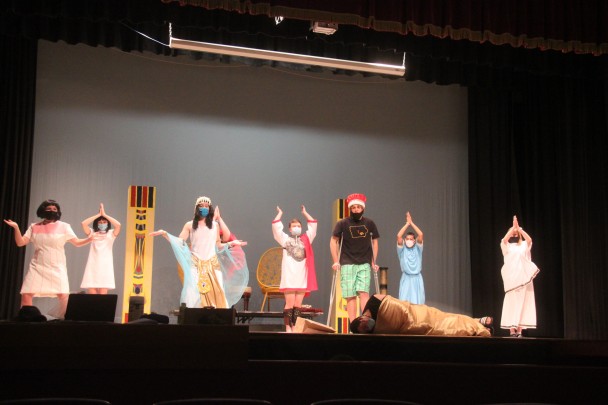 Ancient Egypt is in for a wild ride when a 1960s surfer-dude finds himself wiping out in the distance past. The HD-CAL Drama Department is preparing for their spring musical, "A California Surfer in Cleopatra's Court, which will be performed on April 16 and 17 at 7:00 p.m. at the Church of the Living Word auditorium.
Category:
Mid-America Publishing
This newspaper is part of the Mid-America Publishing Family. Please visit www.midampublishing.com for more information.