Bruce B. Larsen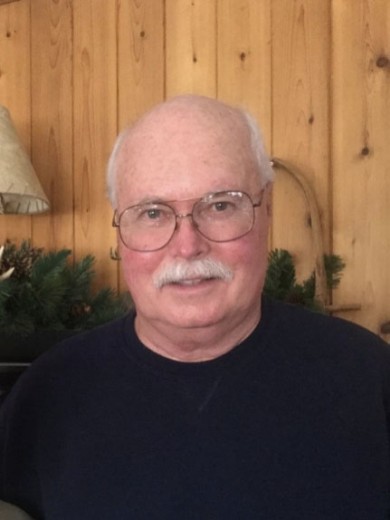 Bruce B. Larsen (January 24, 1947 – April 25, 2022)
Bruce B Larsen of Custer, SD passed away on Monday, April 25, 2022 after a lengthy illness of Parkinson's Disease and Lewy body Dementia at the age of 75.  He was born January 24, 1947 to Benton & Annetta (Johansen) Larsen of Coulter, IA.  He grew up in the Latimer, Coulter, and Alexander, IA. area and attended and graduated from CAL Community School. 
In 1966, he joined the U.S. Navy and attended Basic training in San Diego, CA with additional training as a Dental Technician. He returned to Iowa to marry Kathlene J Bruns and they moved to Virginia Beach, Virginia to start the first half of his tour of duty.  Bruce was then transferred to Iceland to complete the remainder of his tour of duty as a Prosthetic's Dental Technician. After completing his tour, he returned to Iowa and went into the Sales field. He retired from Wisconsin Box Company where he designed and sold shipping containers.  They moved to the Black Hills in 1997 to retire.
He is survived by his wife of 55 years, Kathy and two sisters in Iowa, Elaine Parks and Marj Irving and many nieces and nephews. 
A celebration of his life will be held later into the summer. Arrangements have been placed in the care of Chamberlain McColley's Funeral Home in Custer, SD.  Condolences may be left at www.chamberlainmccolleys.com
Category:
Mid-America Publishing
This newspaper is part of the Mid-America Publishing Family. Please visit www.midampublishing.com for more information.