William Robert "Bill" Devereux, 81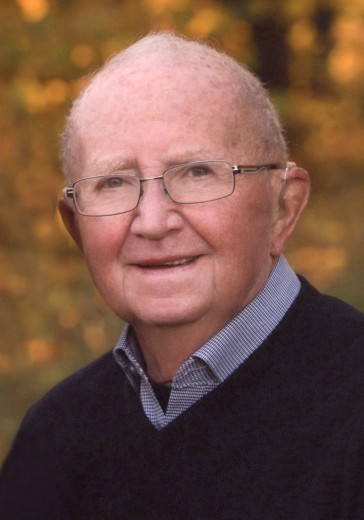 William Robert "Bill" Devereux, 81, of Hampton, Iowa, passed away Wednesday, September 2, 2020, at his home in Hampton. He was born August 20, 1939, in Rockford, Iowa, to Paul and Bernice (O'Brien) Devereux.
Bill attended Catholic schools and graduated from St. Patrick's School in Dougherty, Iowa, in 1957. Following graduation, he worked on his uncle Joe's farm. He then served his country in the United States Army from 1959 until 1962. He attended basic training at Fort Leonard Wood, Missouri. He was then assigned to Fort Knox, Kentucky, Fort Lewis, Washington, and Schwäbisch Gmünd, Germany. Following his Army service, he was a truck driver for Vic Immerman. He later drove for Kenny Penaluna. Bill was united in marriage to Donna Murphy at St. Patrick's Catholic Church on February 17, 1968. In 1975, he joined Solar Transport as a driver. After driving for 34 years, he retired from Solar Transport in 2009. After retirement, Bill hauled fertilizer for Liqui-Grow in Hampton. He was a member of the American Legion and St. Patrick's Catholic Church in Hampton.
Bill was named Truck Driver of the Year in 2002 for the IMTA. He loved classic cars and owned many throughout the years including a 1960 Chevy Impala, a 1966 Chevy Chevelle Super Sport and a 1962 Chevy Nova. He enjoyed watching his grandchildren's sporting events, car races, music events and other activities. Bill supported Iowa and Iowa State athletics and had a special place in his heart for Notre Dame. He liked to garden and play cards. He spent many years being entertained by Donna's daycare kids. He was known for his quick wit, one-liners, and a twinkle in his eye. Having his family around him was his greatest joy.
Bill is survived by his wife Donna Devereux of Hampton; daughter Lisa (Doug) Jones of Elkhart, son Mike (Patty) Devereux of Ankeny and daughter Julie (Nathan) Unger of Mendota, Illinois; grandchildren Patrick Jones, Olivia Jones, Thomas Jones, Joe Devereux, Emily Devereux and Abby Devereux; brothers Alex (Shirley) Devereux of Marion, Terry (Sue) Devereux of Walker, Pat (Jean) Devereux of Iowa City, and Bernard (Linda) Devereux of Longmont, Colorado; sister Maurita (Doug) Penn of Marion; brother-in-law Donavon Staudt of Rockwell; sisters-in-law Sr. Walter Marie Murphy of Dougherty and Sr. Marie Louise Murphy of Dougherty; family friend Sr. Mary Kay Loughren of Dougherty; along with numerous nieces and nephews.
He was preceded in death by his parents Paul and Bernice Devereux, sister Kathleen Milligan, brothers John Devereux and Don Devereux, father- and mother-in-law Walter and Louise Murphy, sister-in-law Rosemary Staudt and brother-in-law Leroy Milligan.
Mass of Christian Burial was held at 10:00 a.m., Tuesday, September 8, 2020, at St. Patrick's Catholic Church in Hampton. Visitation was held Monday, September 7, 2020, at Sietsema Vogel Funeral Home in Hampton from 4:00 p.m. to 7:00 p.m., with a Rosary Service at 7:00 p.m. Burial took place in the St. Patrick's Catholic Cemetery in Dougherty, Iowa.
Visit Sietsema Vogel Funeral Home by clicking here
Category:
Mid-America Publishing
This newspaper is part of the Mid-America Publishing Family. Please visit www.midampublishing.com for more information.