Scott A. Huff, 52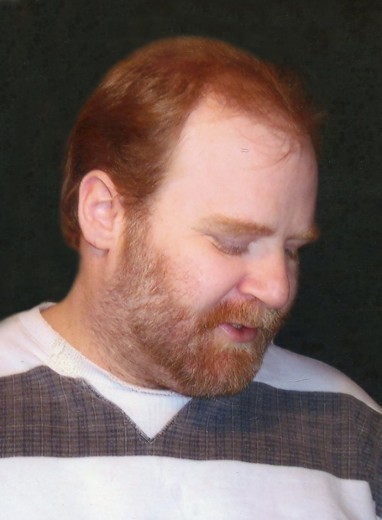 Scott A. Huff, 52, of Britt, passed away Saturday, February 6, 2021 at Hancock County Memorial Hospital in Britt.
Scott Adam Huff was born on August 12, 1968 to Clifford and Jane (Overholser) Huff in Iowa Falls, Iowa. He started young going to work with his dad at the bakery and he loved it. Scott hoped to have his own someday. He continued working at Opportunity Village in Clear Lake and other jobs as well.
Scott was married on February 12, 2011 at Duncan Heights in Garner to Sharon Pannhoff and they continued their lives together in Britt. On his time off Scott liked to fish, bowl and play baseball. He really enjoyed rock and roll music and was a big Ozzy fan. Scott loved the visits with his family, his dog, Fritz and most of all, his wife Sharon.
Scott is survived by Sharon of Britt; daughter, Chelsea Huff of Minnesota; step-sons, Nathan of Britt, Jeramy of Texas, Michael of Garner, step-daughter Ashley of Fort Dodge; mother Jane Huff of Hampton; sister Kim of Hubbard; brothers Cliff and Harland, both of Williams, Wade; many nieces, nephews and friends.
Scott is preceded in death by his father Clifford, on January 24, 2021.
A Celebration of Life service for father and son Clifford and Scott Huff, who were longtime residents and bakers of Hampton, will be held at 1:00 p.m., Saturday, April 24, 2021, at the Youth For Christ building, 420 4th Street SE, Hampton. Face coverings and social distancing guidelines are recommended for those in attendance. They will both be laid to rest in the Greenlawn Cemetery in Afton, Iowa. The Sietsema Vogel Funeral Home in Hampton is caring for the Huff family. 
In lieu of flowers, memorial contributions may be given to the Hampton Church of Christ in memory of Clifford and Scott Huff.
www.sietsemavogelfuneralhomes.com
641-456-3232
Category:
Mid-America Publishing
This newspaper is part of the Mid-America Publishing Family. Please visit www.midampublishing.com for more information.