Robert Arlan Abernathey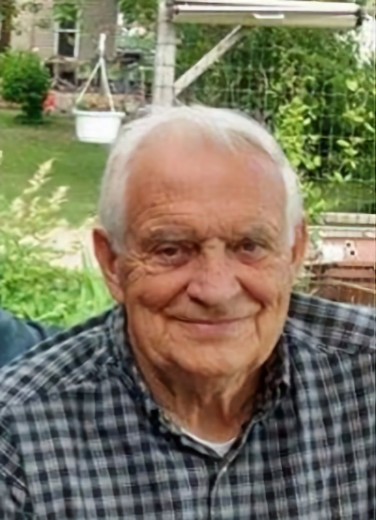 Robert Arlan Abernathey went home to his Lord and Savior on Thursday, September 21, 2023. He passed away at home with family by his side following a battle with lung cancer. Woodley Funeral Home and Crematory of Hampton is caring for Robert and his family.
A memorial service will be held at 10:30 a.m. with a one-hour prior visitation on Thursday, September 28, 2023, at Church of the Living World, 420 1 st Ave NE, Hampton. Pastor Pat Thompson will be officiating with inurnment at Lindenwood Cemetery in Geneva.
Robert was born on May 10, 1938 in Bottineau, ND to Leonard and Ruth (Helming) Abernathey. He attended school in Souris, ND and Lansford, ND. He served in the Marines for four years until he was honorably discharged then returned to Lansford to work on the family farm and work construction. He loved construction and building missile silos to homes and remodeling. He was a "jack of all trades," and a master of many talents.
Robert was married to Joyce Handland in January of 1960, the couple later divorced and he moved to Kansas City. He then married Brenda Brown in June of 1965 and to their union a daughter, Andrea was born. They later divorced. Robert was united in marriage on January 24, 1970, to Roma (Dyer) Liley and they had three daughters: Dawn, Erin and Lesley.
He loved family above all else. Robert enjoyed watching the birds, reading, playing board games with family and friends and having coffee with the guys.
He is survived by his wife of 53 years, Roma Abernathey of Hampton; daughters: Andrea Abernathey of Kansas City, MO, Dawn Abernathey of Hampton, Erin (Jason) Wells of Pocatello, ID and Lesley Abernathey of Hampton; grandchildren: Larissa (Derek) Talcott of Liberal, KS, Coral Mays of Hampton, Joshua Wyzard of Cape Coral, FL and Cameron Abernathey and Angel Dreisbach of Kansas City; great-granddaughters: Payton and Paisley Abernathey and Josie Wyzard; sister, Virginia Jones of Independence, MO; brother, Donald (Millie) Abernathey of Lansford, ND; step-sister, Margaret Unlin; step-brother, Charles Convis and many nieces and nephews.
He was preceded in death by his father, Leonard Abernathey; mother, Ruth Convis; step-father, Lester Convis; brothers: Norman, Duane and Eugene and granddaughter Grace Calle Abernathey.
Category:
Mid-America Publishing
This newspaper is part of the Mid-America Publishing Family. Please visit www.midampublishing.com for more information.