Ray Held, 83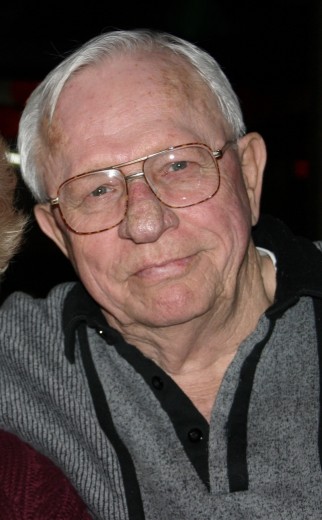 Ray Held, 83, of Hampton, passed away on Friday, September 4, 2020 at MercyOne North Iowa Medical Center in Mason City. Funeral services to be announced. Funeral arrangements are under the guidance of the Sietsema-Atkinson Funeral Home in Hampton.
Ray Daniel Held was born September 5,1936 to Walter and Minnie Held in Geneva, Iowa and was raised there with his 3 siblings on the family dairy farm. He graduated from Geneva high school in1954.
In 1953, he married Donna Nivens of Hampton. They started their family in Geneva while he was working for Patterson Equipment John Deere dealership. After graduation he worked at A.C. Benton's John Deere dealership in Hampton. He bought his own John Deere dealership in Hubbard, Iowa where he and Donna raised their 4 children.
Ray served on the Hubbard City Council, Hubbard Golf Course board, and was a member of the Zion United Church of Christ. He developed two housing additions one on Cedar Street and the second on Deere Road. He continued to farm during his days in the implement business. In 1987, Ray sold Held Inc. to his son, and moved to Arizona for a few years before moving back to Hampton where he and Donna resided for the last 32 years.
Ray was a loving father to his children and enjoyed messing around as much as they did. He boxed with his sons in the living room, danced with his daughters in the dining room, bought horses for his daughters and old cars for his sons.
In the winters, he pulled his children on sleds behind his big tractor through the streets of Hubbard and covered the countryside on his snowmobile.
During the summers, he and Donna took their 4 kids to the lake where he taught them how to boat, fish, and ski. He toured much of the country with Donna on the back of his motorcycle and his best friends by his side. He enjoyed gambling in the casinos of Las Vegas and Iowa, fishing in Canada and traveling here and abroad with friends and family.
Later his enjoyment came from spending time with his grandchildren. He spent countless hours with them playing cards and watching many of their sporting, music or school events. Ray and Donna loved to visit them in their respective towns and cities. When possible he would take them to the Iowa State Fair or Farmers Markets to share a turkey leg, pork chop on a stick or lemon blueberry bread. He always enjoyed their hugs, kisses and lots of teasing. Most of all, he enjoyed life and in the process taught his children the same.
The people who will miss him most include Donna, his loving wife of 66 years, his four children Kathy Held of Mason City, IA, Randy (Donna) Held of Lenexa, KS, Dennis (Kay) Held of Hubbard, IA, and Kris (David) Saggau of West Des Moines, IA, his 11 grandchildren and 10 great grandchildren, his sister Audrey (Virgil) Duit of Slater and his sister-in-law Mary Nivens of Minneapolis.
Visit Sietsema-Atkinson Funeral Home by clicking here.
Category:
Mid-America Publishing
This newspaper is part of the Mid-America Publishing Family. Please visit www.midampublishing.com for more information.