Phyllis Darlene Miller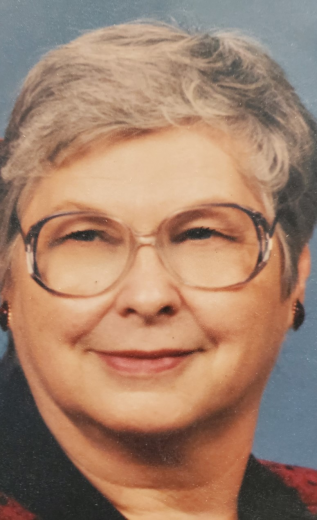 Phyllis Darlene Miller, 89, of Hampton, Iowa, passed away Wednesday, July 22, 2020, at the Rehabilitation Center of Hampton. She was born April 10, 1931, in Holland, Grundy County, Iowa, the daughter of Tom and Jennie (Nederhoff) Meyer.
Phyllis graduated from Grundy Center High School in 1949. She was united in marriage to John Miller on August 27, 1949, at the Holland Christian Reformed Church Parsonage by Rev. Henry Petersen. They lived for a time in Grundy Center where Phyllis was employed by Willoughby, Strack & Sieverding, Attorneys at Law. She also worked in the Grundy County Auditor's Office. In 1956, John and Phyllis started farming in Beaver Township, Grundy County, until moving to Hampton in 1976. After moving to Hampton, Phyllis started work in the Franklin County Auditor's Office in 1978. She retired in 1992.
Phyllis is survived by her son Jim (Anne) Miller of Wabasha, Minnesota; son Terry Miller of St. Charles, Iowa; and three grandchildren Emily, Tony and Mackenzie. She was preceded in death by her parents, husband John Miller and son Tim Miller.
Due to the Covid-19 pandemic, a private graveside service will be held at a later date. The family requests memorials be sent to the First Christian Church, 605 4th Street NE, Hampton Iowa.  
Click here to visit website
Category:
Mid-America Publishing
This newspaper is part of the Mid-America Publishing Family. Please visit www.midampublishing.com for more information.