Overna "Tootie" Card, 92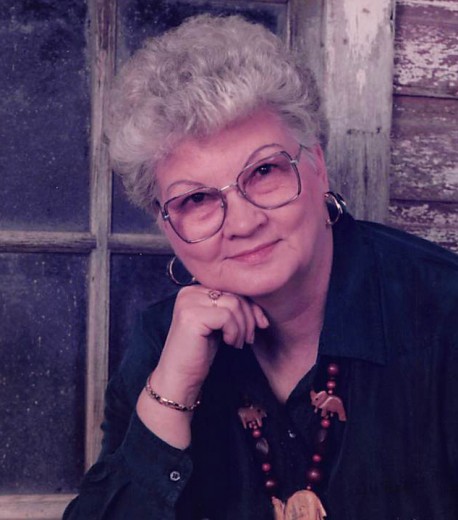 Overna "Tootie" Card, 92, of Hampton, formerly of Dumont, passed away Tuesday, May 10, 2022, at Franklin General Hospital in Hampton. A public visitation was held from 2 p.m. to 5 p.m., Saturday, May 14, 2022, at Counsell Woodley Funeral Home in Hampton. Burial will take place at a later date. The Counsell Woodley Funeral Home is caring for Overna and her family.



Tootie was born June 30, 1929, in Dumont, Iowa, to parents Harry and Minnettie (Ahrens) Card. A child of the Great Depression, she was the youngest of 10 siblings. She helped her older sisters with taking care of the house, and babysat her nieces and nephews. After completing 8th grade, Tootie had to replace her mother at her work. She started her first job as a cook at 13 years old to help support her family. Later in life, she took care of her parents and her in-laws. She was a caring, loving woman, and anyone who had the pleasure of meeting her knew it.



She enjoyed puzzles and playing bingo. Tootie loved spending time and visiting with friends and family, especially her grandchildren.



Tootie had a variety of jobs over the years, and made a lasting impression wherever she went. She worked as a bartender at Palmer House, head cook at Skandia Inn, cook and waitress at the Viking Restaurant & Lounge, head cook at Rafters/Gold Key, and as cook and manager at the Hampton Senior Center.



She was preceded in death by her parents; son, Richard Rieken; grandson, Robert Strand; siblings, Chester Card, Iola Card, Henrietta Knoll-Riekena, Bernice Bruns, Loraine Hovenga-Mannatt, Harry Card, Balis Card, Ovedia Card, and Oneta Stackhouse; first husband, Arnold Rieken; second husband, Clarence Schmitt; special friend, Darrel "Dick" Swanson; and many aunts, uncles, nieces and nephews.



Left to cherish Tootie's memory include her daughter, Pauline (Philip) Strand; grandchildren, Rachel (Ryan) Wojda, Jason (Heather) Rieken, Keith (Joennlyn) Johnson, Ramie Strand, Joshua Rieken, Seth (Ashley) Johnson, Bethany (Ethan) Strand-Voelker; 13 great-grandchildren; 3 great-great-grandchildren; brother-in-law, Rodney (Pattie) Rieken; daughter-in-law, Nancy Rieken; and her sister-in-law, Irene Card.
Category:
Mid-America Publishing
This newspaper is part of the Mid-America Publishing Family. Please visit www.midampublishing.com for more information.