Mary Louise Luther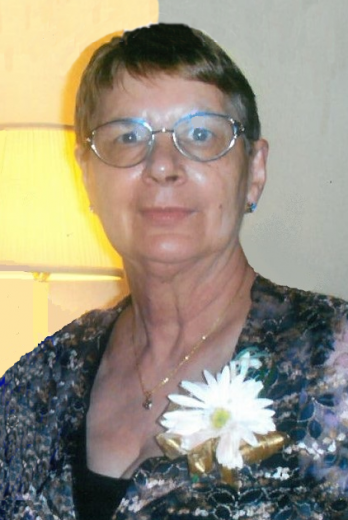 Mary Louise Luther passed away on Friday, July 24, 2020 at the age of 86, at the Israel Hospice House in Ames, Iowa.
Mary was born on July 3, 1934 in Decorah, Iowa to Cyril and Helen (Jennisch) Herold. She graduated from Decorah High School in Decorah, Iowa with the Class of 1952.
Mary married Robert (Bob) Edward Luther of Waukon, Iowa on October 16, 1954 and had three children, Jay, Kimberley (Kim) and Craig. Mary and Bob lived in Waukon, Decorah, Olewein, Waverly, Washington, and Hampton, Iowa.
Mary spent many years in retail as a store clerk. She loved spending time with family, doing some traveling and gambling. She once won $6,000 on her birthday. She was much loved by any life she would touch, and would do whatever she could to help a friend or co-worker in need.
Mary was preceded in death by her father, Cyril Herold, her mother, Helen Herold Tlougan, her husband, Robert Luther, her son Craig Luther, her sister, Virginia Halse, a grand daughter-in-law Holly Brady and a great-grandchild Addison Elsie Brady.
Mary is survived by her son Jay (Julie) Luther of Ames, Iowa and daughter Kim (Rick) Waterman of Hampton, Iowa. Mary is also survived by four grandchildren who brought her great joy throughout the past 38 years: Jacob Luther, Texas, Michael (Kristin) Brady, Ankeny, Jenny (Justin) Gunter, Texas and Mark Brady, Ankeny; 12 great grandchildren CJ, Carly and Emily Cogburn of Whitesboro, Texas; Gabriel, Jayden, Dexter and Elliot Brady of Ankeny, Iowa; Hannah and Zoe Enyart of Ankeny, Iowa; Wade and Lexus Brady of Ankeny, Iowa, and Lucky Conner Luther of Chandler, Texas. Mary was the third of four siblings, and is survived by her brothers Cletus (Reva) Herold and Robert (Jerry) Herold.
The family will be holding a private service.
To visit the website click here.
Category:
Mid-America Publishing
This newspaper is part of the Mid-America Publishing Family. Please visit www.midampublishing.com for more information.