Marie C. (Neuberger) Miller-Jurgens, 88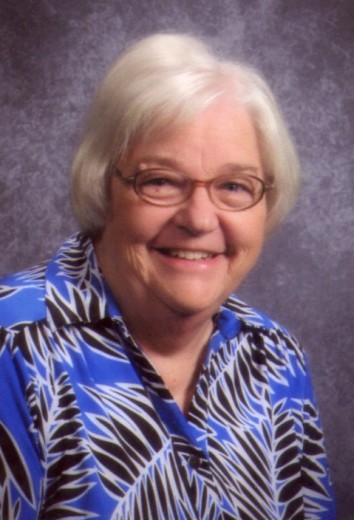 Marie C. (Neuberger) Miller-Jurgens, 88, of Hampton, passed away Wednesday, September 13, 2023, at the Rehabilitation Center of Hampton, after a 4.5 year battle with cancer. Visitation will be held from 5:00 p.m. until 7:00 p.m., Thursday, September 21, 2023, at Zion Reformed Church in rural Sheffield. Funeral services will be held at 10:00 a.m., Friday, September 22, 2023, at Zion Reformed Church in rural Sheffield. Burial will take place in the Alexander Cemetery. Woodley Funeral Home of Hampton is caring for Marie and her family.

Marie Christina Neuberger was born on November 2, 1934, at home in Hancock County east of Klemme, the first child of William and Emma (Christians) Neuberger. Two brothers and five sisters followed. Marie was baptized on April 21, 1935, and became a member of the United Methodist Church on June 15, 1947. She attended country school Union #9 through eighth grade and then graduated from Ventura High School on May 20, 1953.

On July 18, 1954, Marie married her high school sweetheart Arnold Miller at the United Methodist Church in Klemme. After Arnold finished his Army duties, they started farming in March of 1955. Growing up on a farm and being the oldest child, Marie learned to do things at a young age; World War II taught her to do without many things. She loved the farm, especially the chickens, vegetables and flower gardens. Marie was a stay-at-home wife and mother, but worked side by side with the farming business; chores, field work, etc.

To this union, four children were born: James, Robert, Kristy and Therron. Family was most important to Marie. She loved being a mom and taking part in their lives.

On May 13, 1978, Arnold unexpectedly passed away from a heart attack during planting season. Marie and her children moved to an acreage and she began working retail at Hampton Distributing. This is where she met Paul Jurgens. They were united in marriage on September 2, 1985. They stayed on the acreage for a while and then moved into Latimer in March of 2002 due to Paul's failing health. Paul died on December 5, 2010.

Marie retired from retail and began working daycare for 2.5 years. She then started volunteering at CAL Community School, which led to a full time position as a para-educator with preschool kids. Marie finally retired at the age of 80.

Marie taught Sunday School, Bible School and served on their school clubs and projects. She was a Master Gardener, gardening both flowers and vegetables. She enjoyed playing cards, scrap booking and genealogy. Marie has so many memories of having overnights with her grandkids and great-grandkids, holiday dinners with cheesy green beans and mashed potatoes, family gatherings with stories and all the love. She cherished these moments spent with her family.

Marie is survived by her son James Miller; son Robert (Pat) Miller; daughter Kristy (Mike) Oswald; daughter-in-law Marsha (Al) Muhlenbruch; grandchildren: Heidi, Joshua (Alex), Bobbie (Ray), Stephanie (Brandon), Michelle (Jordan), Daniel (Joy), Brian (Kelsey), Clayton (Mariah), Karter (Elijah) and Blake (McKayla); step-grandson Grayne Bakker; great-grandchildren: Kyra, Kamryn and Kymber Miller, Gavin and Teagen Johnson, Myles Miller, Conner Oswald, Sutton and Genevieve Miller, Everette Kinseth and two more on the way; step great-grandchildren Hudson and Marlowe Bakker; brother David (Janice) Neuberger; sisters Margaret Parrett, Marilyn Cox and Marcia (Mike) Evans; brother-in-law Elwyn Herman; sisters-in-law Madonna Neuberger and Dixie Jurgens; along with several nieces and nephews.

She was preceded in death by her parents; husbands Arnold Miller and Paul Jurgens; son Therron Miller; daughter-in-law Jill Miller; granddaughter Holly Miller; brother William Neuberger Jr.; sisters Marna Herman and Marlys Luscombe; sisters-in-law Judy Neuberger and Thelma (Otto) Dannen; brothers-in-law Alvin (Frances) Miller, Jerry (Adeline) Jurgens, Lloyd (Frieda) Jurgens, Calvin (Dorothy) Jurgens and David Jurgens; step-daughter Debra Bakker; nephews David Neuberger II, Michael Herman and Brent Luscombe.

As much as Marie loved flowers, she'd rather have donations to helping others. In lieu of flowers, memorials may be directed to Zion Reformed Church, Relay for Life of Franklin County, and Blank Children's Hospital NICU.
Category:
Mid-America Publishing
This newspaper is part of the Mid-America Publishing Family. Please visit www.midampublishing.com for more information.