Marcy Jo Eitel, 48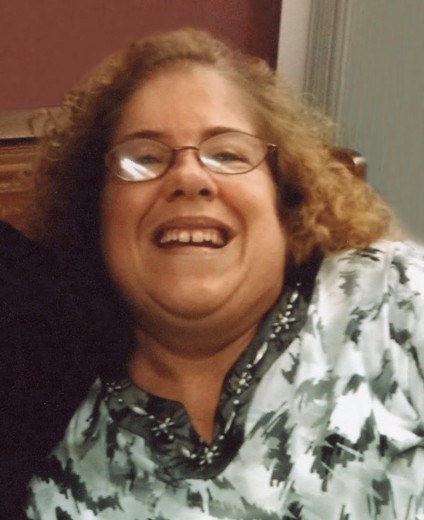 Marcy Jo Eitel, 48, of Hampton, Iowa, passed away Saturday, October 10, 2020, at MercyOne Des Moines Medical Center, surrounded by her sisters. She was born September 27, 1972, in Hampton, to James and Dixie (Rodgers) Eitel.
Marcy attended schools in Hampton. She worked as a receptionist at the Franklin Wellness Center and assisted with Bingo at the Rehabilitation Center of Hampton. Marcy counted parts at Sukup Manufacturing in Sheffield while at Access and also worked at Marketplace and the party store in Hampton, where she printed napkins. She even made napkins for her sister's weddings and her niece's graduation reception. In her early years, Marcy participated in the Special Olympics. She enjoyed crossword puzzles, watching cooking shows and playing Wheel of Fortune on her notebook.
Marcy is survived by her mother Dixie (George "Bud" Taylor) Linn of Alabama; sisters Tori (Dave) Storm of Spencer, Lessie (Stephen) Love of Geneva, and Kara (Colt) Powers of Hampton; brother Ty (Jamie) Eitel of Redfield; nieces and nephews Paige (Carlos) Storm Barreda, Brock Storm, Hope (Jacob) Ackerman, Remington, Joseph and Lincoln Powers, Cole and Cash Eitel; family friend Kate Schloemer of Lewisville, Minnesota; houseparent Roberta Harris of Des Moines; aunts, uncles and extended relatives; along with Missy Slocum and her Meadows Group Home Family.
She was preceded in death by her maternal grandparents Kathryn and Leslie "Bud" Laipple, paternal grandmother Ethelda "Tillie" Gamble, father James Eitel, niece Marli Jae Storm, uncle Luke Kennedy and cousin Lisa Rodgers.
In lieu of flowers, memorials may be directed to P.O. Box 403, Hampton, Iowa 50441 in care of Marcy Eitel Memorial Fund.
A public visitation will be held from 5:00 p.m. until 7:00 p.m., Thursday, October 15, 2020, at the Sietsema Vogel Funeral Home in Hampton. A memorial service will be held at 10:30 a.m., Friday, October 16, 2020, at the Sietsema Vogel Funeral Home in Hampton. Burial will take place in the Lindenwood Cemetery in rural Geneva.
Visit Sietsema Vogel Funeral Home by clicking here
Category:
Mid-America Publishing
This newspaper is part of the Mid-America Publishing Family. Please visit www.midampublishing.com for more information.