JoAnn Hobbs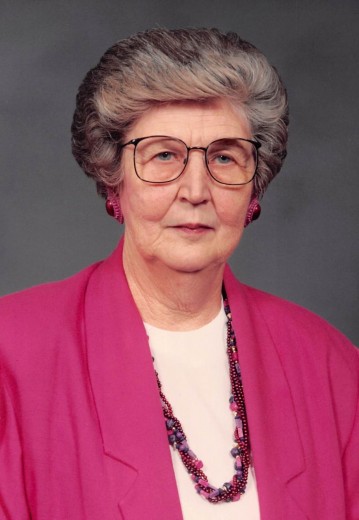 JoAnn Hobbs, 93, of Hampton, passed away Tuesday, July 7, 2020, at the Rehabilitation Center of Hampton.
JoAnn (Kurtzleben) Hobbs was born on March 17, 1927, on a farm outside of Woden, Iowa, the daughter of Jacob and Katharine (Korte) Kurtzleben. She graduated from Woden High School with the class of 1944 and then attended Waldorf College in Forest City, Iowa. She then moved to Mason City, Iowa, where she worked as a bookkeeper in the Montgomery Wards office.
She was united in marriage to J.D. Hobbs on May 27, 1954, in the Grace Baptist Church at Mason City, Iowa. They made their home in Hampton, Iowa, where she was a homemaker and bookkeeper for the Hobbs Excavating Company. She was a member of the Faith Baptist Church of Mason City.
She is survived by one daughter, Nancy (Jerry) Myers of Iowa Falls; one son, Donn (Julie) Hobbs of Plant City, Florida; four grandchildren, Michael (Kristen) Myers of Wheaton, Illinois; Katie (Nick) Long of Ankeny, Iowa; Caleb Hobbs and Georgie Hobbs of Plant City, Florida; five great-grandchildren; Reagan, Riess and Sawyer Long of Ankeny, Iowa; Samuel and Mickie Myers of Wheaton, Illinois.
She was preceded in death by her husband, parents, two brothers and three sisters.
  Funeral services were held at 1:30 p.m., Friday, July 10, 2020, at Faith Baptist Church in Mason City.  A visitation was held prior to the service at the church from 12:30 p.m. to 1:30 p.m.  Burial took place in the Hampton Cemetery.  The Sietsema Vogel Funeral Home of Hampton assisted JoAnn's family.
Click here to visit Sietsema Vogel Website. 
Category:
Mid-America Publishing
This newspaper is part of the Mid-America Publishing Family. Please visit www.midampublishing.com for more information.