Ernest LeRoy Willms, 85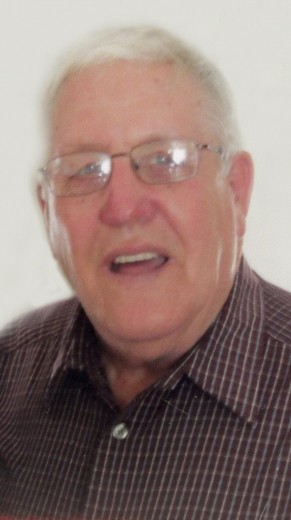 Ernest LeRoy Willms, 85, of Hampton, Iowa, passed away Thursday, February 18, 2021, at MercyOne North Iowa Hospice in Mason City, Iowa.  He was born July 13, 1935, in Bradford, to John L. and Tena (Karsjens) Willms.
Ernie attended schools in Bradford.  He was united in marriage to Charlene Lursen on May 6, 1956, in Hampton.  Ernie owned and operated a garbage service and worked as a machinist at Hampton Hydraulics and Seabee Corporation in Hampton.  He served in the National Guard for nine years.
Ernie was a member of the St. Paul Lutheran Church in Hampton, Hampton Senior Center, and was a former member of the Hampton Lions Club.  He enjoyed participating in bowling leagues, playing bingo, tractor rides, camping, and having coffee with all his friends at Hardee's.  Ernie was very handy; he could fix almost anything.
Ernie loved his family dearly and is survived by his wife Charlene Willms of Hampton, son Charlie Willms of Bondurant, son Mike (Julie) Willms of Clear Lake, granddaughter Letha (Brandon) Patterson, grandson Joe Willms, granddaughter Ashley (Steve) Scarrow, granddaughter Emily (Jackson) Abbas, grandson Kyle Willms (fiancé Marissa Olk), great-grandchildren Lucas and Jacob Patterson and William and Tate Scarrow, sister Shirley (Bill) Sanders, sister-in-law Arlene Willms and many nieces and nephews.
He was preceded in death by his parents, three brothers, three sisters, daughter-in-law Cindy and grandson Douglas.
Funeral services were held at 10:30 a.m., Monday, February 22, 2021, at St. Paul Lutheran Church in Hampton, with burial in the Pleasant Hill Cemetery, rural Iowa Falls.  Visitation was held from 2:00 p.m. to 4:00 p.m., Sunday, February 21, 2021 at Sietsema Vogel Funeral Home in Hampton. 
Category:
Mid-America Publishing
This newspaper is part of the Mid-America Publishing Family. Please visit www.midampublishing.com for more information.