David D. Klingenberg, 75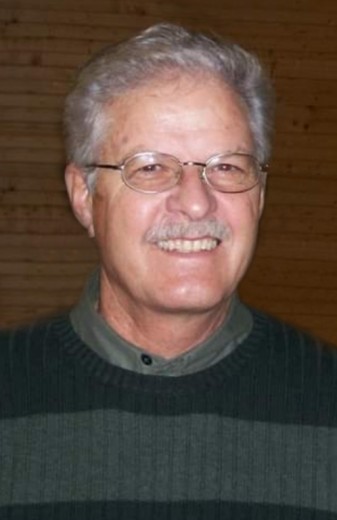 David D. Klingenberg, 75, of Hampton, passed away Thursday, Nov. 12, 2020, at his home in Hampton, surrounded by his family. He was born on September 20, 1945, in Greeley, Colorado, to Dean Harold and Betty Rose (Bohn) Klingenberg.
David graduated from Greeley Central and attended Westmar College. He was united in marriage to Janice K. Marchant on May 25, 1980, at St. John's Lutheran Church in rural Hampton.
David was a Milkman for Blue Bunny Dairy, he worked for Stonebrook's Greenhouse in Hampton and then he worked for Franklin County REC, until he retired. He was also a former volunteer firefighter.
David was a member of the Hampton Lions, Hampton Jaycees and the Hampton United Methodist Church. He enjoyed fishing, gardening, playing cards, wood working, cutting wood, feeding birds and was an avid trapper.
David is survived by his wife Janice of Hampton, son Jeffrey (Jennifer) Klingenberg of Spencer, daughter Karen Klingenberg of Pueblo, Colorado, step-son Jeffrey (Kimberly) Marchant of Indianola, step-daughter Tamara (Tom) Birdsell-Simpson, grandchildren Savannah, Haley, Blake, Aaron, Miranda, Austin, Ethan, Christian, Emma, Olivia, Addison, Summer, Cade and Thomas, great-grandchildren Liv, Ayden, Liam, Aylah, Ayvrie Jo and Louann, along with numerous nieces, nephews, cousins and friends.
He was preceded in death by his parents Dean and Betty, brother Daniel and sister Sandra Vannest.
A public visitation was held from 4 to 7 p.m., Sunday, Nov. 15, at the Sietsema Vogel Funeral Home in Hampton. Private family services were held Monday. A memorial service and reception will be planned in the future for family and friends. Burial will take place in the Hampton Cemetery.
www.sietsemavogelfuneralhomes.com
641-456-3232
Category:
Mid-America Publishing
This newspaper is part of the Mid-America Publishing Family. Please visit www.midampublishing.com for more information.