Chuck E. Hamm, 67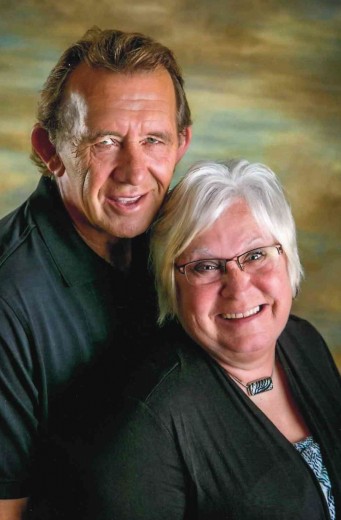 Chuck E. Hamm, age 67, of Alexander, passed away on Monday, April 5, 2021 at Hancock County Health System in Britt, Iowa. Funeral services are 10:30 A.M. Friday, April 9, 2020 at the Sietsema-Atkinson Funeral Home in Hampton. Visitation will be 4-7:00 P.M. Thursday at the Sietsema Atkinson Funeral Home in Hampton.
Charles Earl Hamm, better known as Chuck, or the greatest Grandpa ever, passed away April 5th, 2021. Born to Elmer and Myrna Benton- Hamm in Clarion, Iowa, Chuck rose hell throughout his adolescence until he married his sweetheart wife, Betty Butrick, in Fort Dodge. Soon after, Chuck decided it was time to pass the family torch of creating mischief to his two children-Travis and Dawn.
Chuck worked as a mechanic at Chevrolet for many years before making a switch to Franklin County Secondary Roads where he retired from. He loved riding his Harley, and would take it out for long rides if the weather was right. His real passion, though, was for restoring cars.
He was also known for being a man that could say a lot without saying a word. One look and you could tell what he was thinking, which is why so many people loved him. If he wasn't working on cars or riding his Harley, you could find Chuck hanging out with his greatest group of admirers- his Grandkids. Between Golf Cart rides, motorcycle rides, the races, camping, and other activities-Chuck kept the grandkids busy and on their toes. Grandpa Chuck was a force to be reckoned with.
He lived his life surrounded by the people he loved the most, his family and friends. His family is his wife Betty, his children Dawn Butler (Tom) and Travis Hamm (Monica). And not to be forgotten his favorites, his grandkids James, Anna, Olivia, Khale and Klay. And his four legged favorites Molly and Lucy. His presence here on Earth was even bigger than his laugh and smile, and his loving spirit will be missed.
Category:
Mid-America Publishing
This newspaper is part of the Mid-America Publishing Family. Please visit www.midampublishing.com for more information.